Our solutions define success
Let's face it, there is too much marketing activity out there that simply cannot be justified or quantified. Direct marketing campaigns are not branding exercises, they are revenue generators that require a positive return on investment.
The entire process employed by Salescorp 360 from end to end allows absolute transparency. Campaign results are tracked monthly, weekly, daily and even hourly…
Not many marketing mediums can boast that! Our systems are proven, credible and profitable.
Using the latest technology, Salescorp 360 is an industry leader and our results speak for themselves.
So when you engage Salescorp 360 to conduct a campaign, you won't ever hear the regular marketing 'excuses' like, "this was a brand building campaign", "we achieved great market penetration" or "consumer recall was better than expected".
We don't deal in brand equity and we aren't interested in penetration and frequency stats.
That is how our campaigns are judged.
For us it is all about focus… we don't spend time seeking industry kudos, we don't issue press releases, we don't chase industry awards and we don't advertise our business. To us, these are distractions of our time and resources.
We do spend our time on staff training and product knowledge, we do manage staff awards, incentives and bonuses, and we do invest in technology, compliance and human resources.
Put simply, we recognise that our function is to support our clients, and give them professional, credible representation. Salescorp 360 delivers measurable performance indicators and total campaign accountability. This is what we dedicate ourselves to, and our results provide a far greater endorsement than any industry award or press release ever could.
Our success is defined by the one thing that matters to every client… results.
How we can help you succeed
Inbound (click to expand)
Inbound
It's more than customer service, it's customer support. When your customer base requires more than just an answering service, Salescorp 360 can help with end-to-end inbound services, including…
General customer service
After hours customer service
Help desks
Media response / enquiries
Overflow assistance
Customer Relationship Management (CRM)
Handled correctly, inbound customer calls lead to happier customers and should result in more sales… don't risk it, talk to Salescorp 360 now and get your customer care into the hands of professionals.
Outbound (click to expand)
Outbound
Telemarketing creates a one-on-one conversation between your brand and your customer. nothing is more instant or more direct than telemarketing. Salescorp 360 specialises in outbound campaigns, with return on investment models that will raise your eyebrows! Talk to us now about…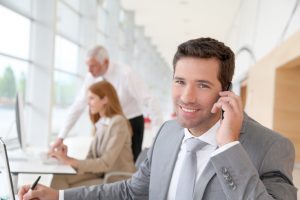 Lead generation
Expressions of Interest (EOI's)
Appointment setting
Business to Consumer (B2C) sales
Business to Business (B2B) sales
Existing customer communications (renewals, upgrades, re-engagement, surveys)
New customer acquisition
Market research
Database management
Customer Relationship Management (CRM)
Contact us now to discuss your outbound campaign.
Marketing Services (click to expand)
Marketing Services
Whether it is a campaign to support your telemarketing activities, or a stand alone project, Salescorp 360 can partner with you to produce a full marketing campaign, or work with your marketing department or partners to provide specialist services, such as…
Product development
Feasibility
Product trials
Product launches
Campaign design and management
Web & multimedia design management
Copywriting services
Market research
Fulfillment services (printing & general mail house services)
If you feel like discussing your options, simply call us and have a chat…
Our call centres are just like our technology… world class.
We provide an efficient, streamline information flow that allows our customers to access relevant data, reporting, results and correspondence from anywhere in the world.