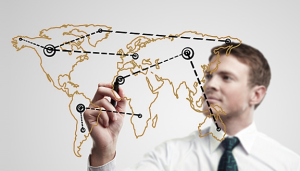 Local knowledge, national coverage, international team
We are salespeople, we are IT specialists, we are database administrators, we are technology experts, we are customer relationship managers, we are professional communicators, but most importantly we are masters at generating consumer action.
Salescorp 360 has hundreds of staff who have conversations with thousands of consumers every day, to deliver qualified customers directly to our clients.
Our organisation has accumulated an intimate knowledge of our corner of the world, and the result is an extensive database of virtually every region of Australia and New Zealand, including key demographic data, call lists and performance indicators. In short, we know where to call, when to call and who to call. Of course we take particular care to update every call list to comply with the National Do-Not-Call Registrer, so we also know who NOT to call!
Culture is crucial
The only thing we invest more in than our technology is our people. Nurturing our staff, providing ongoing training and maintaining quality work conditions are cornerstones of our internal culture.
We have developed a progressive recruitment program to ensure the best people in the industry are in our offices representing our clients.
We have training schedules to keep our staff informed and up to date with the latest industry news, client activities and customer service skills. At all levels, we have staff who have been with Salescorp 360 since day one. And while we now have hundreds of employees, we have not lost touch with what has made us successful… personal attention to our team and to our clients. We're big, but we know the importance of the personal touch achieved by acting small.
From our telephone consultants and supervisors to administration and senior management, the culture of Salescorp 360 is one driven by quantifiable results for our clients.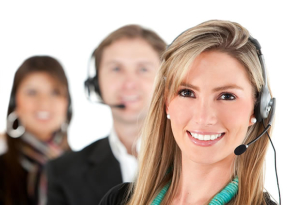 Professional? Yes indeed. Fun? Oh yeah!
Of course our staff enjoy incentives, bonuses and awards, but we promote a workplace where it is ok to share a laugh and have a bit of fun while we get the job done. Games, challenges, prizes and of course the regular pizza day all make for a stack of smiles. So why is this important? Because we know you can HEAR a smile over the phone, and our customers hear us loud and clear!
Where we are
In short, we are everywhere. Salescorp 360 operates multiple call centres in Australia and New Zealand. This gives us the ability to provide inbound and outbound telemarketing services covering every region in our corner of the world. Of course our reach does not end there… we have conducted client campaigns internationally, including the United Kingdom and United States. With our international attitude and local control, we can accommodate virtually any location and any time zone in the world.
Another important point to make is – where we AREN'T.
Our call centre operations are selective, and with a legion of staff, when clients engage Salescorp 360 to conduct telemarketing campaigns, they get Salescorp 360… we do not outsource our call centre functions to operators in less favoured countries, ensuring we contribute to local employment and maintain our standards of excellence. This also allows us to maintain control over information flow, systems and processes, recruitment, training, reporting and of course… results.
24 hours a day, 7 days a week, Salescorp 360 has global calling capabilities, along with the staff and resources to back it up. We stress this, because you could be shocked to learn how many outsourced call centres will actually outsource YOUR work… placing an extra degree of separation between you and control of your campaign.
Salescorp 360 conducts all client campaigns in-house. We do not 'offload' to other call centres to fulfill any overflow of work. So be sure your call centre partner is actually your call centre partner.